Camping and Hiking at Sikkim & Teesta with TravelGangtok Holidays
---
Camping and rafting in Triveni at Teesta, nestled in the picturesque state of Sikkim, India, offers an unforgettable adventure for nature enthusiasts and thrill-seekers alike. Triveni is where the Teesta River merges with its tributary, the Rangeet River, creating a stunning confluence. This region is known for its breathtaking natural beauty, exciting white-water rafting, and serene camping experiences.
Triveni is a confluence between river Teesta(at Sikkim) and Rangit(at West Bengal). It is the mid point where Teeta and Rangit meets at Teesta river and is a junction.
Best Time to Visit Triveni Camping:
---
The best time to embark on a camping and rafting adventure in Triveni is during the post-monsoon months of September to November and the pre-monsoon months of March to June. During these periods, the weather is pleasant, and the water levels in the rivers are ideal for rafting. However, if you prefer a more challenging and adrenaline-pumping experience, you can visit during the monsoon season (July and August), when the water levels are higher and the rapids are more intense.
How to reach Triveni camping?
---
Reaching Triveni for camping, which is located in the state of Sikkim, India, involves a journey through picturesque terrain. Here's how to reach Triveni from some common starting points:
From Bagdogra Airport (IXB) or New Jalpaiguri Railway Station (NJP):
By Road:
Bagdogra Airport (IXB) and New Jalpaiguri Railway Station (NJP) are the closest major transportation hubs to Triveni. From either of these points, you can hire a taxi or take a shared vehicle to your Triveni campsite. The journey to Triveni takes approximately 4-5 hours by road.
From Gangtok:
By Road: If you are in Gangtok, the capital city of Sikkim, you can hire a taxi or take a shared vehicle for the approximately 110-kilometer journey to Triveni. The road trip offers stunning views of the Himalayan landscape and takes around 3-4 hours.
From Darjeeling:
By Road: If you are in Darjeeling, another popular hill station in the region, you can travel to Triveni by road. The distance is around 80 kilometers, and the journey typically takes 3-4 hours. You can hire a taxi or use shared vehicles for this trip.
Important Tips:
The roads in this region can be narrow and winding, so be prepared for a scenic but sometimes slow journey. If you're camping with a tour operator, they may provide transportation as part of the package. It's advisable to check road conditions and weather forecasts before embarking on your journey, especially during the monsoon season, to ensure a safe trip.
Sikkim has specific regulations for tourists, including the requirement for an Inner Line Permit (ILP) for non-Indian citizens. Make sure to obtain the necessary permits in advance.
Keep in mind that the journey to Triveni is part of the adventure, as you'll pass through breathtaking landscapes and get a taste of the natural beauty that makes this region a popular camping destination.

 Triveni Camping 01 Night Package
---
TRIVENI RIVER SIDE CAMPING IS A HAPPENING PLACE.
Are you ready for a thrilling two-day, one-night camping adventure at Triveni? This picturesque destination in Sikkim, India, where the Teesta River meets the Rangeet River, promises an unforgettable experience amidst nature's beauty. Here's a plan to make the most of your short yet exciting journey.
You can get a taxi from Teesta bazar to Triveni. Nearest airport is Bagdogra and railway station is Bagdogra. It takes 2-3 hours to reach from NJP or IBX.
River side camping is done specially during holidays and New Year time. But it is done almost througout the year.
DAY 1: NIGHT HALT AT TRIVENI TEESTA
---
Start your adventure by departing early from your location and making your way to Triveni. Whether you're traveling from Gangtok, Siliguri, or another nearby town, the drive is part of the adventure as you soak in the scenic beauty of Sikkim.
The day starts with post lunch around 3:00PM onwards welcomed with tea/coffee/snacks. Dinner at night with tent and seeping bags. Bonfire and musical night with BBq. Wine (extra cost). One can take white water rafting with additional cost (Click here to see the rates of rafting).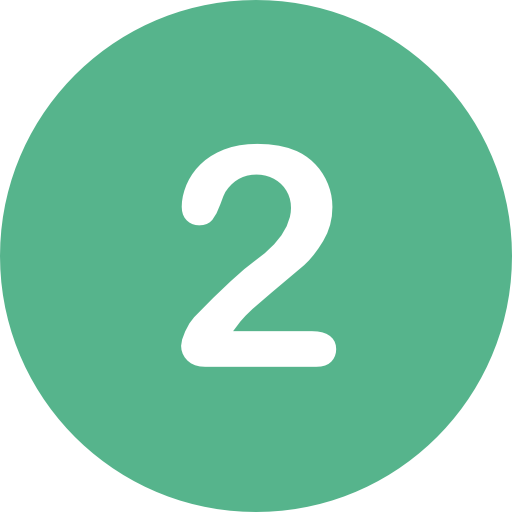 DAY 2: CHECKOUT FROM CAMP
---
Wake up early to catch the breathtaking sunrise over the Teesta River. Enjoy a refreshing morning walk along the riverbanks, take in the scenery, or simply relax with a cup of hot tea or coffee. Depending on your preferences and the offerings of your campsite, you can engage in leisure activities such as fishing, swimming, or nature walks.
Check out from your campsite in the early afternoon. As you leave Triveni, you'll carry with you memories of the stunning landscape and exhilarating experiences.
This two-day, one-night camping adventure at Triveni provides a perfect balance of excitement and relaxation, offering a true escape from the hustle and bustle of everyday life. It's a journey that will leave you with a deep appreciation for the natural beauty of Sikkim and a longing to return for more outdoor adventures.
Costing: Rs. 1500/- per head per night
Inclusions
 BBQ/Bonfire/Beach Vollyball
 Morning tea and breakfast
Exclusions